For the past week I've been working on a quiet book for my great nephew's 2nd birthday. I had one of these when I was little and I thought it be something nice to share with my great nephew. I made the book out of felt and hand stitched the pieces together. The 8x8 pages were stitched on my sewing machine. I really enjoyed making this and I see more in my future. It's a nice change from the paper crafting.

Ok, weird, the pics are cut off, I'll have to fix that tonight.
Here's the cover
The shapes have snaps sewn on them for him to snap them on and off and match them up.
He loves tractors so I had to have one in his book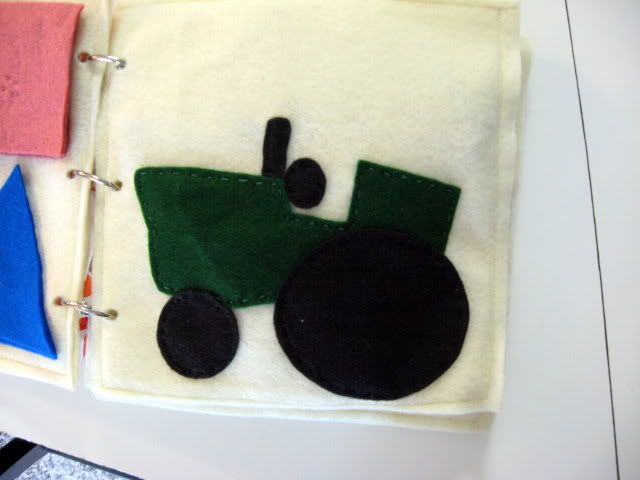 This is my favorite page, hanging the clothes on the clothesline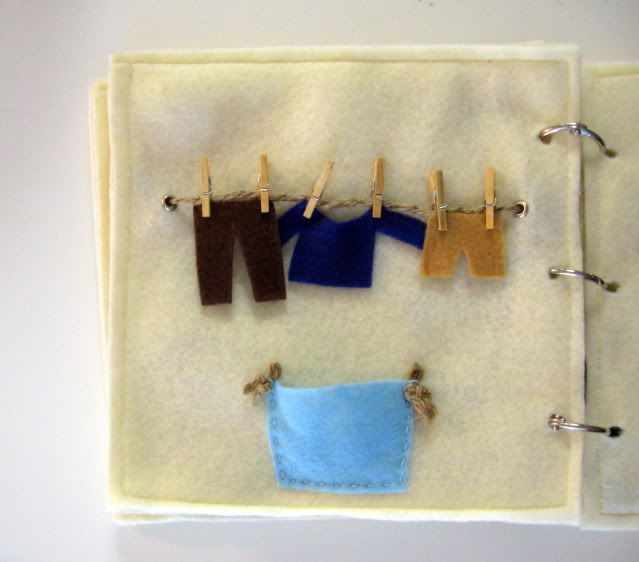 The barn door opens, I still need to put something in there, maybe finger puppets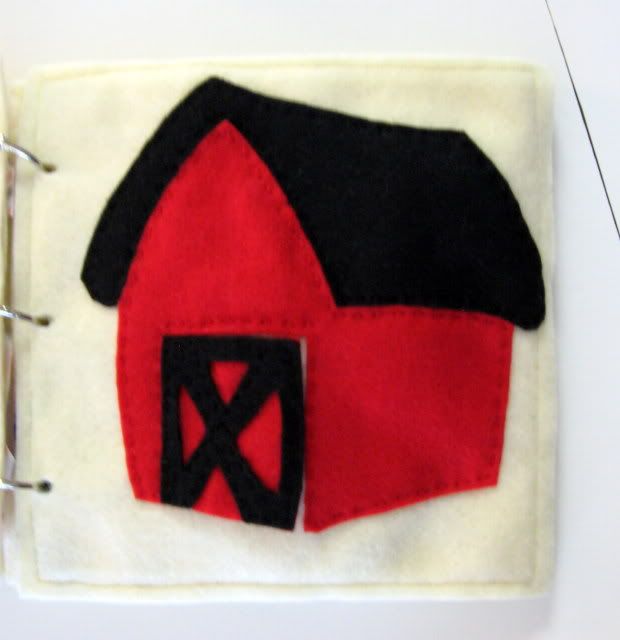 A caterpillar to count his legs
The apples are velcroed onto the tree so he can pick them and put them in the basket.
A shirt to button
And a pocket for his mom to put a treat in
And here he is after opening it.