Kim! One of my fellow wisconsin scrappers! Congrats Kim, you did an awesome job on all the cards you made for the crop, especially for a newbie card maker!
Here's a couple of the cards she made for the crop. I love the embossing she did on these which has helped me make up my mind on whether to get a cuttlebug or not :) Hopefully my new bug will be in my possession next week woohoo! I also loved the bella stamp Kim used on the 1st card, I think I might just have to pick me up some of those hehe.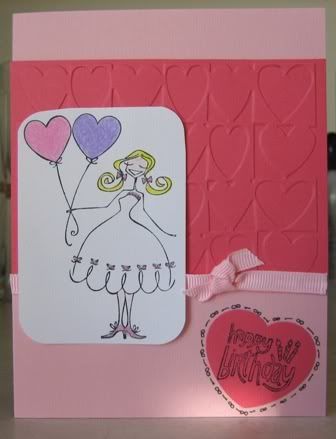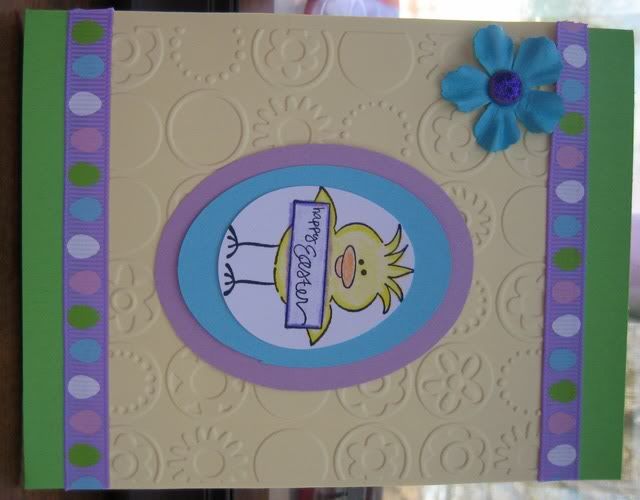 I'd like to also congratulate the winners of the card VC from the wisconsinscrappers site. There was a tie! Congrats to Andrea & Leah for being the card vc queens! And the prize drawing for participating in the card vc on the site went to Sara!
I just want to put a plug in for
www.wisconsinscrappers.com
, if you're from Wisconsin and want to join a message board, join us at wisconsin scrappers. There is an awesome group of ladies over there to chat with we have virtual crops regularly, swaps occasionally, some fun chatting with fellow scrapbookers and we even have crops throughout the state that some of us have met each other personally at.