For this challenge find a "spring" object for inspiration and create a card from it. Examples for inspiration could be a piece of clothing, an ad, nature, candy, etc. Just make sure it is something springy to inspire you for making your card. You might like the shape of your inspiration, the colors, the lettering, maybe the trim, buttons or ribbon on a piece of clothing and so on.
Leave a comment with a link to your blog or photo of what you used for inspiration, also state what part of your inspiration piece you used on your card.
Here's my inspiration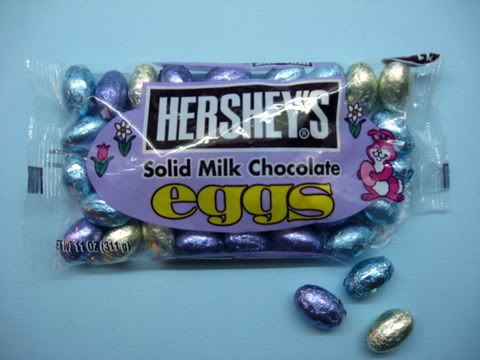 And here is my card.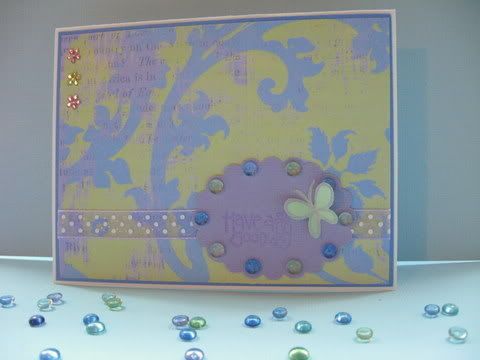 I punched out an oval with my scallop oval punch like the oval on the package. The colors were also inspiration and the little flower jewels & dew drops give the card a little bit of glitz like the foil wrappers on the chocolate. The paper is Daisy D's Salt Water Taffy, dew drops are Robin's Nest & the stamped images are Studio g.
Now lets see what you can come up with!