There hasn't been much more going on this week on the new space. I hope to maybe make some progress this weekend though, if I can make up my mind on what color to paint lol. At first I was thinking a light pink and going shabby chic with it all but now Im leaning towards a medium dark brown and have some pink accents, I really love the chocolate browns.
I just thought I'd share some of the pieces I am hoping to use in my new space. This first piece is a cabinet that is in my grandpa's (now my dad's) shop. I love this cabinet and really hope I am able to get it into the basement so I can use it. It'll give me lots of enclosed storage and it's a such a neat piece of furniture on top of that. It'll need some cleaning and maybe a paint job.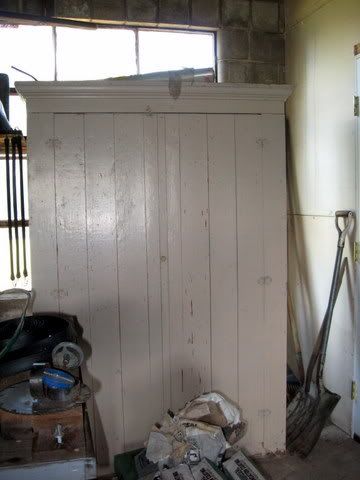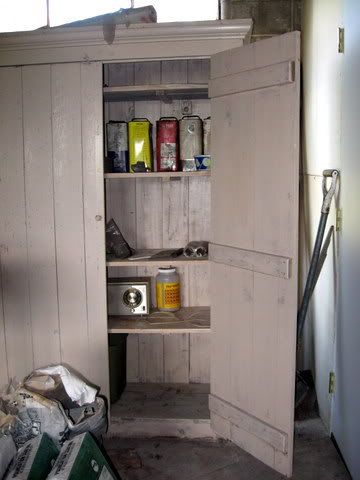 The other organization piece I hope will work for my space is a display fixture that my wonderful dh got from his work. Those of you familiar with the "clip it up", this will be so much better I think lol. DH has already got part of it set up in the garage for his tools. Im thinking 4 panels will be enough for me.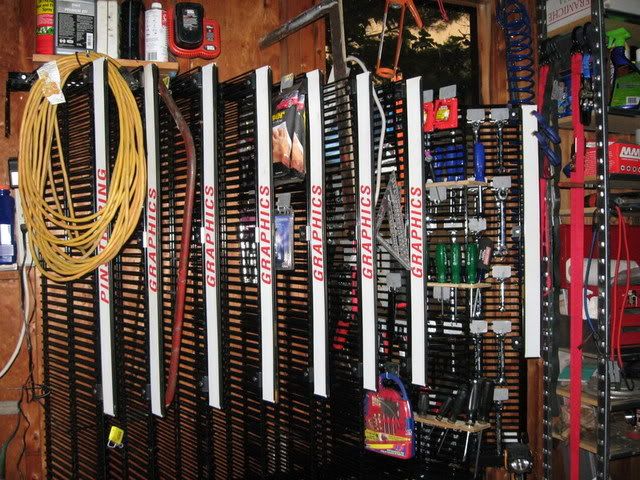 Doesn't it look like it would hold tons of stuff! And where it says "graphics" comes out so I can label it whatever I want. Im thinking this will be great for my metal embellishments, stickers, chipboard and ribbons & fiber. Im sure I'll have no problem at all filling them up though LOL.
Do you have any scrapping organizing/storage tips? Leave me a comment, I'd love to hear what you do in your scrap space. I may even use your tip :)