I've been desparately cleaning up the basement so I can move my scrap space down there and have lots more room and space to have friends over to scrap. Well I not only had to clean up my area I want to move to but the entire basement! DH said I can't move down there unless the whole basement was organized. It's probably good that he made me do that because I have such a hard time completing anything.
Now for some scary pics of my progress. This is what the space looked like before I did anything to it. Yes, there is a bunk bed in there somewhere. It's amazing how much junk one accumulates when living in one place for 13 years!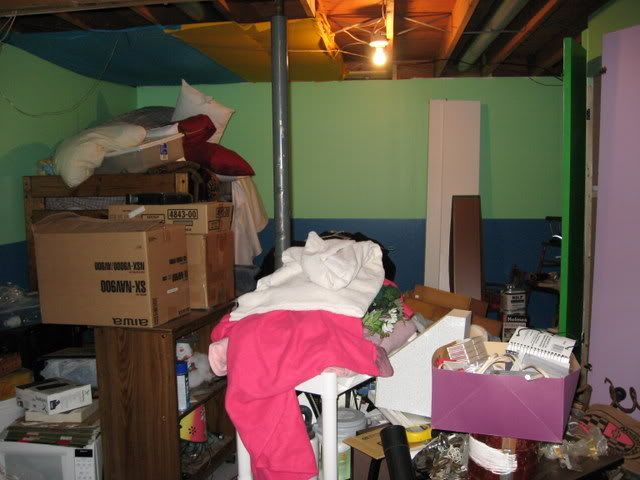 Here's a during shot of the clean up. Do you see the bunk bed now lol.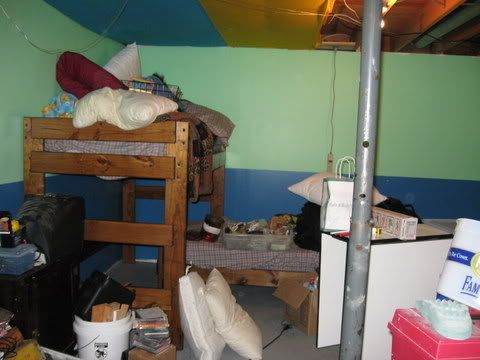 And here it is pretty much all cleaned up. The beds will be going in the spare room where my scrap space is now. Im pretty much ready to start painting as soon as I pick my color.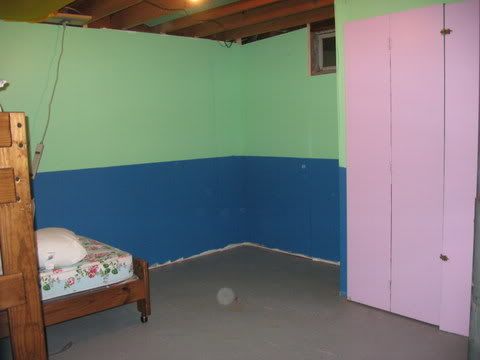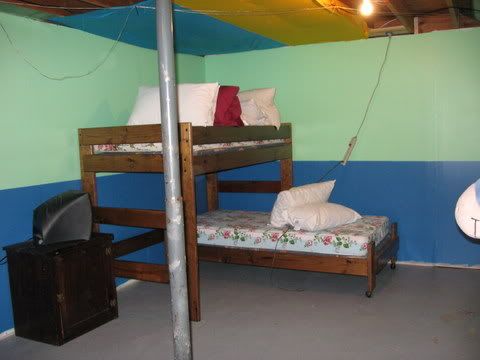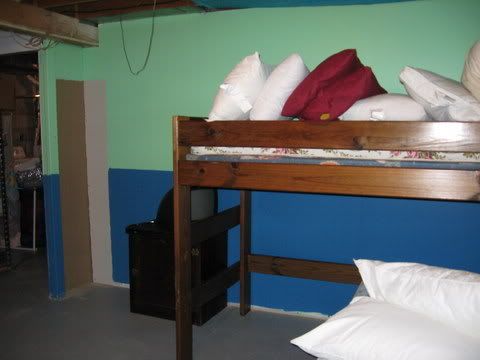 ***disclaimer: the colors on the walls were not picked out by me, I let dh paint the basement
and
pick out the colors :)
Stay tuned for more pics as I go.